I know this is not the first time someone has put the 4bt Cummins into an Early Ford Bronco. But my mission here is to provide the step by step information to help the average Joe install one in his own Bronco. I plan to have merchandise with the site name and logo on them for everyone to purchase along with vendors selling the parts you need to turn your Bronco into the Ultimate Off-roader. There will be tech articles on the Cummins install from my own personal experience along with other people that have done this same conversion. There will also be write ups on a complete re-build of an Early Bronco body and frame. I hope this will help anyone that has an interest in this kind of project but is leery of actually tackling a rebuild. This is what I am trying to accomplish.......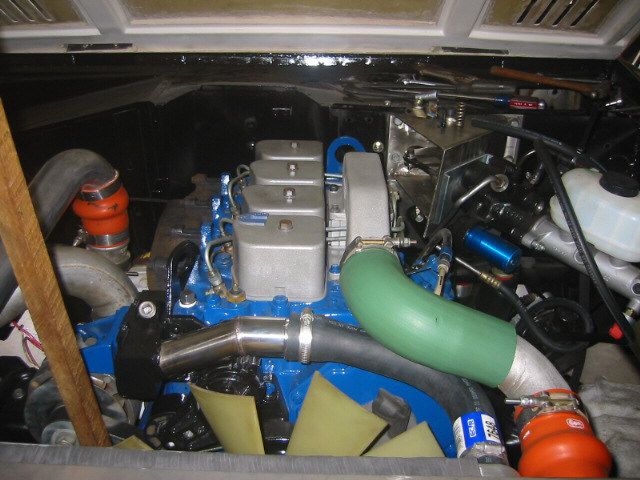 (Photo Courtesy of Louie Meyer)
In no way will this be a fast build project. As I am a 21yr old college student with limited work time and extremely limited funding(I know some of you know that feeling). Most of this is being built in some interesting conditions mostly under the shade tree in the back yard, also along the way teaching myself fabrication skills such as cutting, welding, body work, and tubing bending(sometimes using make shift tools) "you know the most important things in life".
Please feel free to send me any information that you have either with your experience of installing a Cummins or just in restoring or modifying the Bronco body. I will appreciate any and all help and information anyone can give. Or if you so feel the need to just throw large sums of cash at my project nothing will be refused I promise.

Also if you have parts for sale, parts you are looking to purchase, or would like to advertise your Bronco or Cummins business here please e-mail me.
paul.cumminsbronco@gmail.com